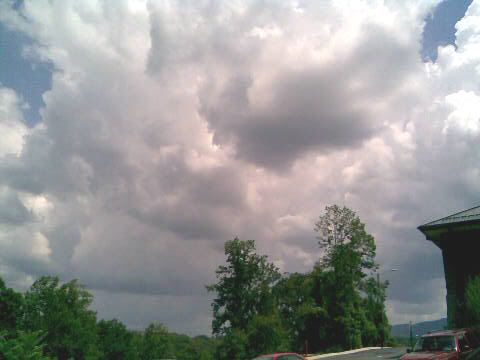 We've been having some magnificent clouds lately. Part of the days are sunny, with intermittent showers so we get skies full of blue, sun, white clouds and dark clouds all mixed together. Quite awesome!
~*~*~*~*~*~*~*~*~*~*~*~
There is a song by Steven Curtis Chapman that says:
I can see the fingerprints of God
When I look at you
I can see the fingerprints of God
And I know it's true
You're a masterpiece
That all creation quietly applauds
And you're covered with the fingerprints of God
Where do you see God's fingerprints? In nature? kids? animals? They are all around us!
Thank you to Pampering Beki for hosting this each week! Everyone is welcome to join. To see how to join, as well as find links to other Fingerprint Friday posts, visit
Pampering Beki's blog
.